Our products include: (i) tissue products; (ii) hygiene-related products; and (iii) others, mainly comprising tissue dispensers. Tissue products include (a) toilet tissues, comprising jumbo roll tissues and conventional roll tissues; (b) hand towels; (c) napkins; and (d) facial tissue. Hygiene-related products include (a) hygiene wipes; (b) hygiene gloves; and (c) industrial wipes.
Products specifications
Toilet tissue
Jumbo Roll Tissue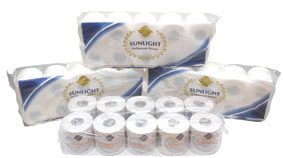 Conventional Roll Tissue
Hand towels
Hand towel rolls
Folded hand towels: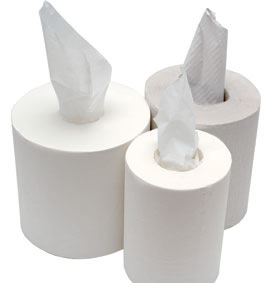 Centre pull hand towel rolls
Napkins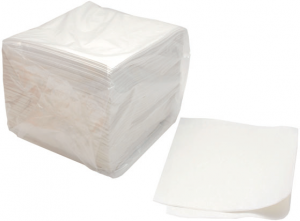 Airlaid napkins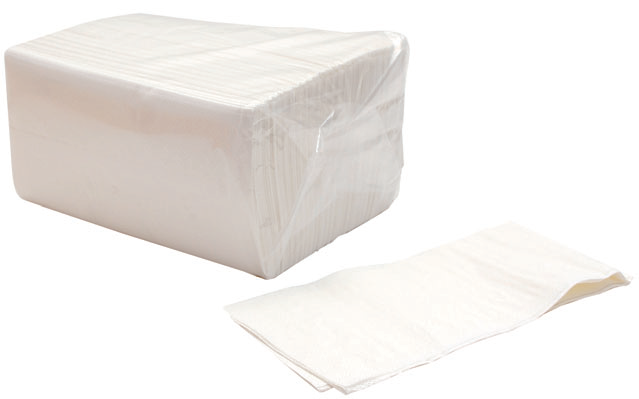 Tissue napkins
Facial Tissue
Cube box tissues
Flat box tissue
Soft pack tissue
Hygiene-related products
Our hygiene-related products refer to hygiene wipes, hygiene gloves and industrial wipes:
Hygiene wipes: Our hygiene wipes are certified to be safe for food contact. They are ideal for kitchen use, general purpose, light duty clean-ups as well as janitorial and maintenance wiping.
Hygiene gloves: We offer two types of disposal hygiene gloves including nitrile and vinyl gloves to our customers. Nitrile gloves are made out of synthetic rubber and usually marketed to hospital and medical institutions, food and beverage industry, as well as general cleaning.They are an ideal alternative when latex allergies are of concern. Vinyl gloves offer affordable and effective safety and hygiene in a variety of work environments. They offer barrier protection for light-duty tasks in kitchens or general cleaning.
Industrial wipes: Our industrial wipes are ideal for heavy vehicle workshops and industrial applications for cleaning up oil, grime and solvents. They come in different length and thickness to cater to specific requirements for various customers.
Tissue Dispensers
We supply jumbo roll tissue dispensers, centre-pull hand towel roll dispensers, folded hand towel dispensers and automated touchless hand towel roll dispensers to our customers.
下表載列各類產品的照片:
廁紙:
大卷裝衛生紙: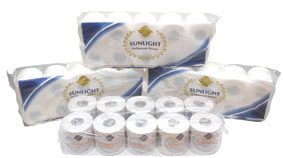 傳統卷裝衛生紙:
面巾紙:
傳統卷裝衛生紙:
摺疊式抹手紙: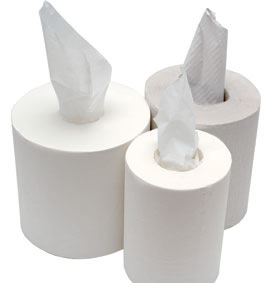 中央抽取式抹手紙:
餐巾紙: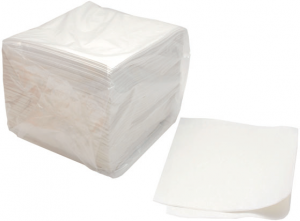 無塵餐巾紙: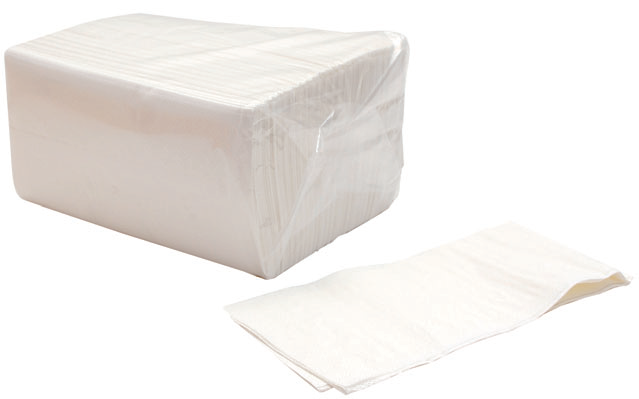 衛生餐巾紙:
面巾紙:
方盒裝面巾紙:
扁盒裝面巾紙:
包裝面巾紙:
衛生相關產品
廁紙
抹手紙
餐巾紙
面巾紙
大卷裝衛生紙
傳統卷裝衛生
紙
抹手紙

卷裝抹手紙
摺疊式抹手
紙
中央抽取式
抹手紙
餐巾紙

無塵餐巾紙
衛生餐巾紙
面巾紙

方盒裝面巾
紙
扁盒裝面巾
紙
包裝面巾紙
我們的衛生相關產品指衛生擦拭紙、衛生手套及工業擦拭紙:
r 衛生擦拭紙:衛生擦拭紙獲食品接觸安全認證。此產品可作廚房用途、一般用
途、簡單清潔以及打掃及保養擦拭之用。
r 衛生手套:我們向客戶提供兩類用後即棄衛生手套,包括丁腈手套及乙烯手套。
丁 腈 手 套 以 合 成 橡 膠 製 造,一 般 推 銷 至 醫 院 及 醫 療 機 構、飲 食 業 以 及 一 般 清
潔行業。如有乳膠過敏,此產品為理想的替代品。乙烯手套便宜及有效,於不
同 的 工 作 環 境 確 保 安 全 及 衛 生,為 廚 房 的 簡 單 清 潔 工 作 或 一 般 清 潔 提 供 屏 障
保護。
r 工業擦拭紙:工業擦拭紙用於重型車輛工場及工業應用,以清理油污、污垢及
溶劑。該產品有不同長度及厚度,滿足不同客戶的特定需求。
紙巾架
我 們 為 客 戶 供 應 大 卷 裝 衛 生 紙 紙 巾 架、中 央 抽 取 式 抹 手 紙 紙 巾 架、摺 疊 式 抹 手 紙
紙巾架及自動免接觸抹手紙紙巾架。